Design Guide
SIGN TYPES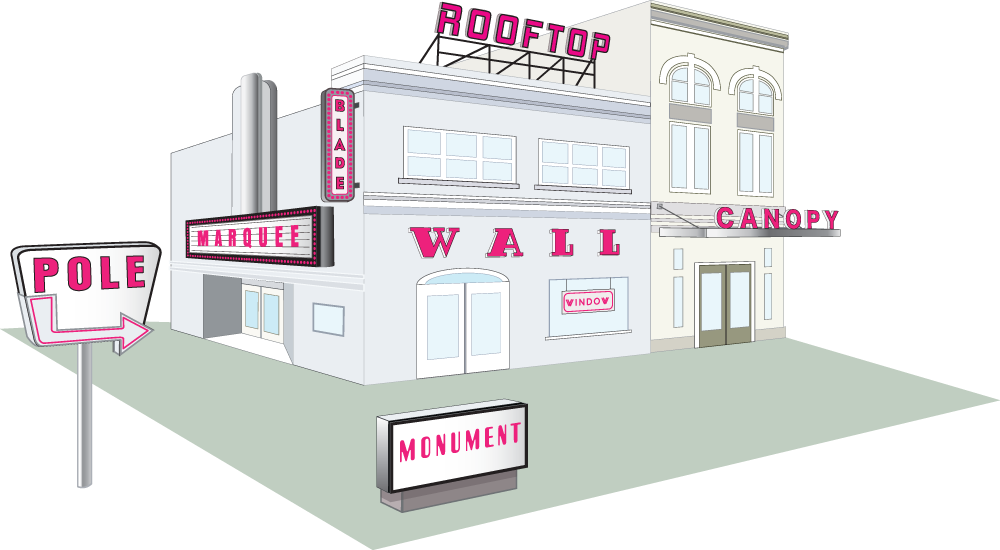 LETTER TYPES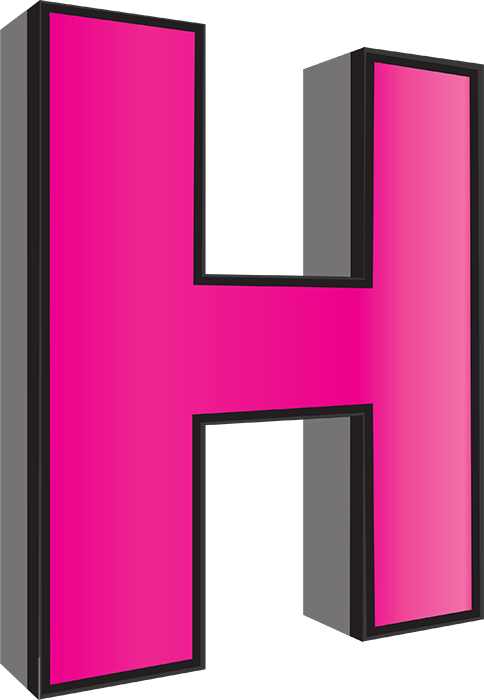 ILLUMINATED CHANNEL LETTER
Plexiglass face. LED illumination. Flexible Trim cap.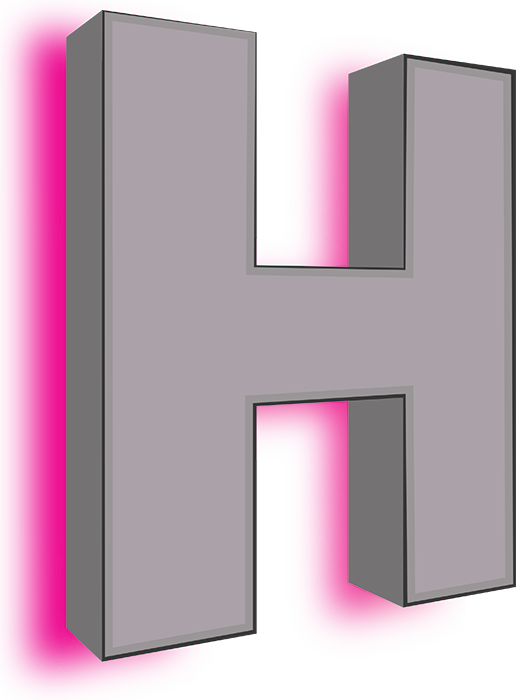 REVERSE CHANNEL LETTER
Metal face with open back. LED Illumination. Halo Splash Lighting.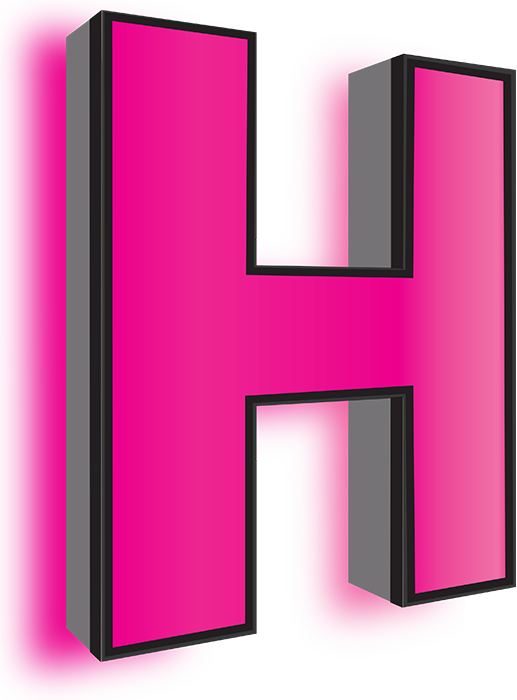 Dual Light Channel Letter
Combines Halo & Face illumination. LED Illumination.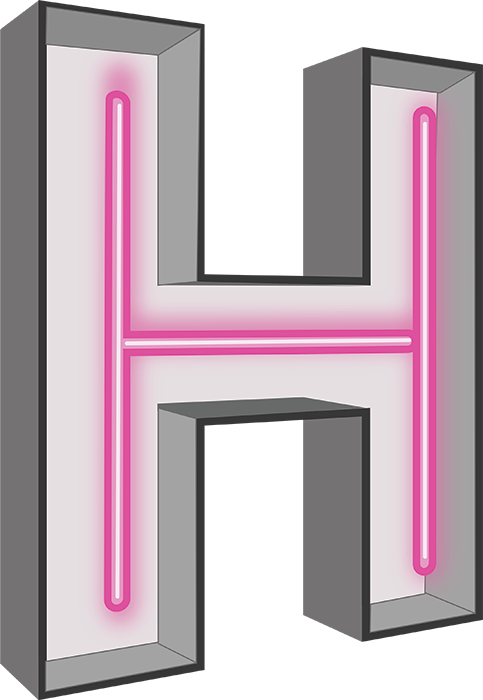 Open Face Channel Letter
Exposed neon interior. Optional clear acrylic face.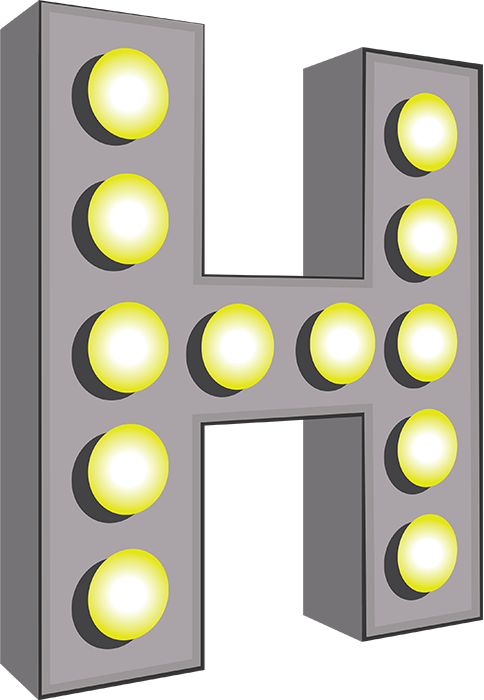 Bulb Channel Letter
Flush Face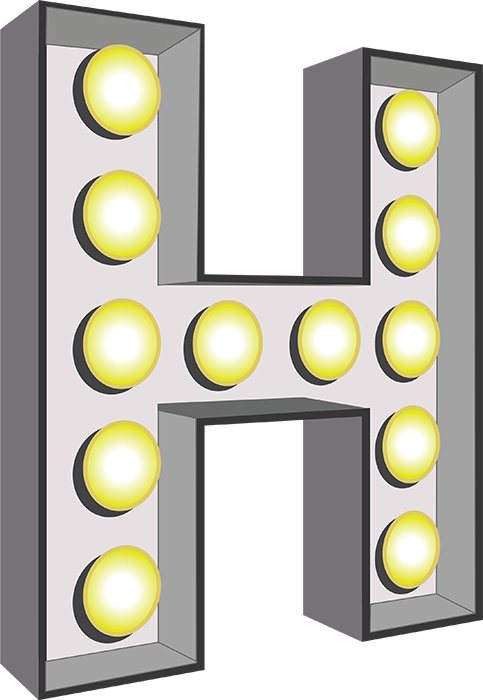 Bulb Channel Letter
Recessed Face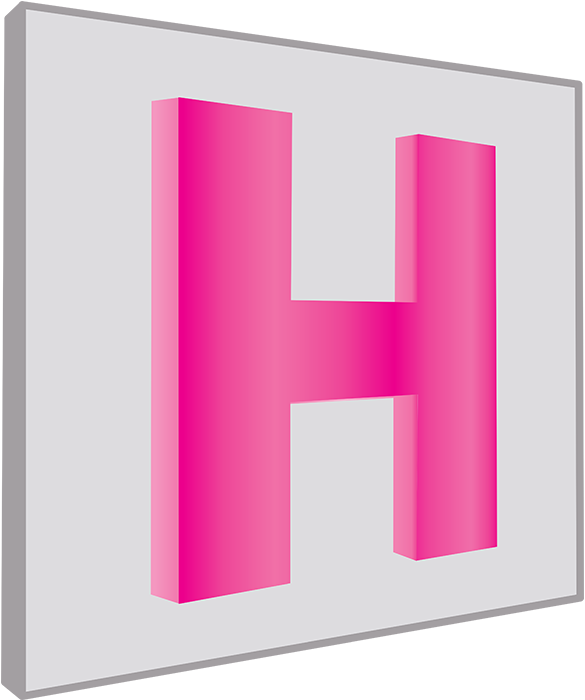 PUSH THROUGH ILLUMINATED LETTERS
Dimensionsal acrylic letters "pushed through" the face of Aluminum cabinet. LED Illumination.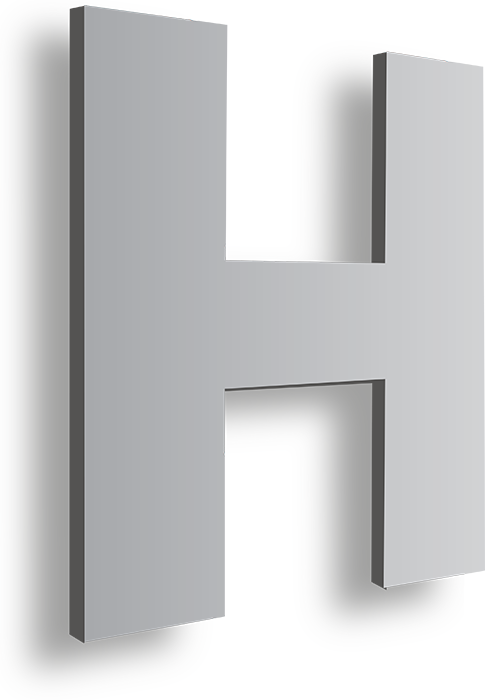 Unlit Dimensional Letters
Thickness varies
CABINET TYPES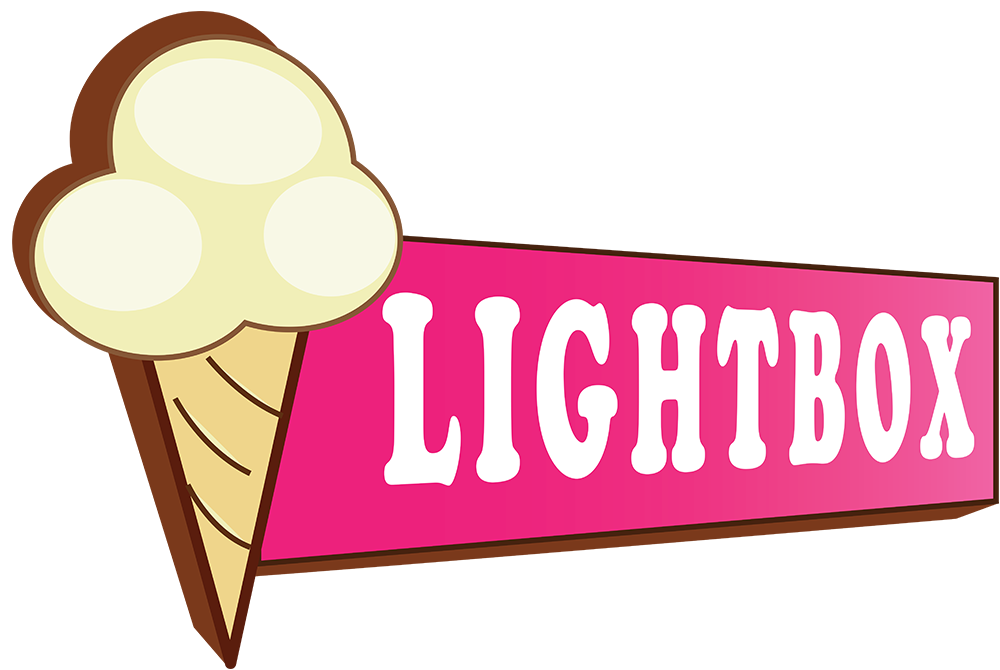 ILLUMINATED CABINETS
Interior illumination using LED lighting.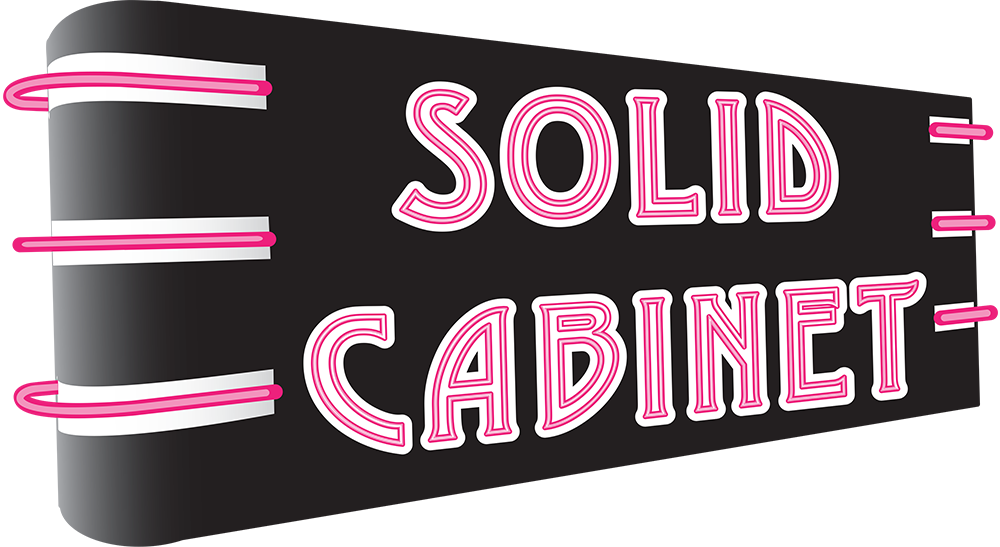 SOLID CABINETS
Typically used for surface mounted neon, surface mounted light bulbs, and push through illuminated letters.

RACEWAY CABINETS
Narrow cabinet housing Channel Letters' electrical wiring in situations where open mechanical space is not available behind the wall.
NEON STYLES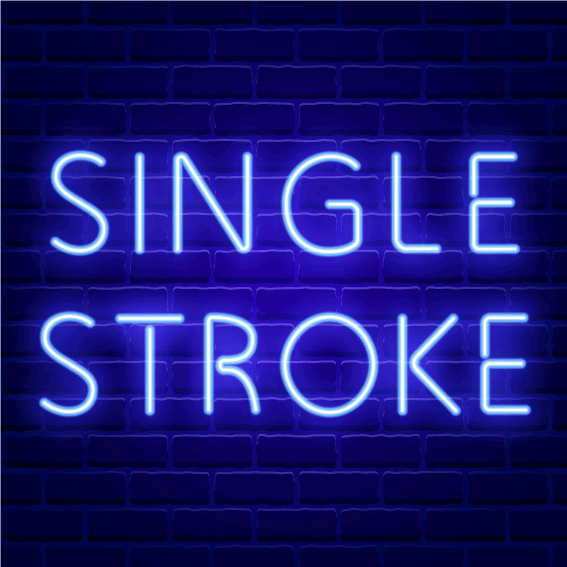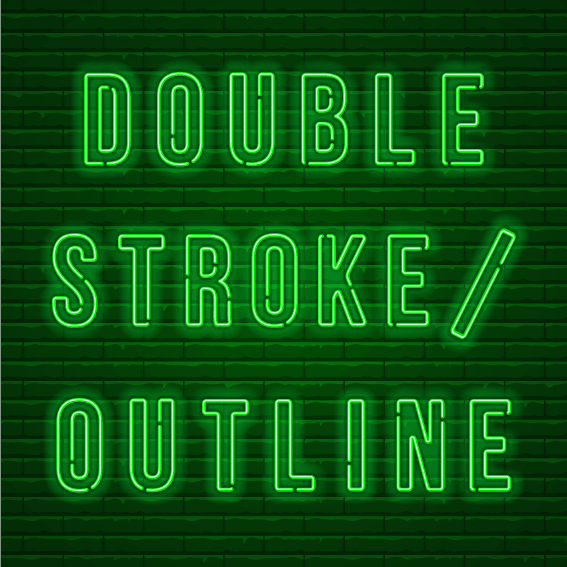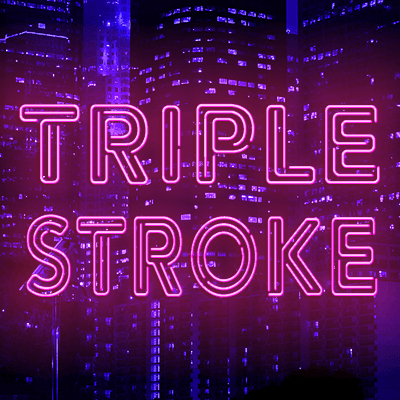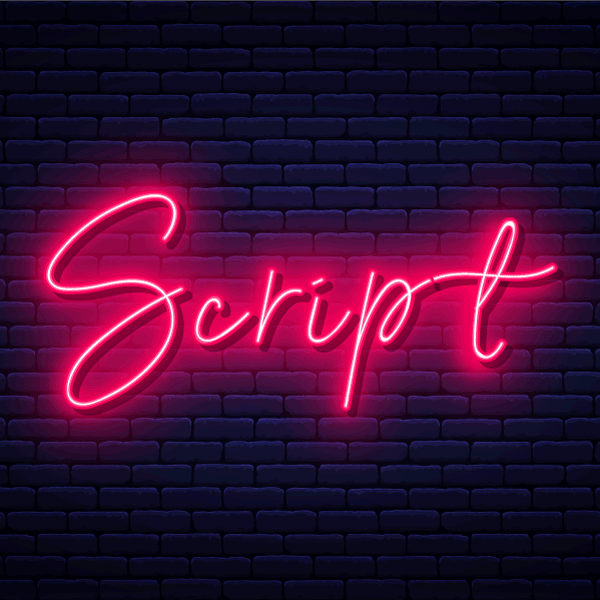 NEON COLOR CHART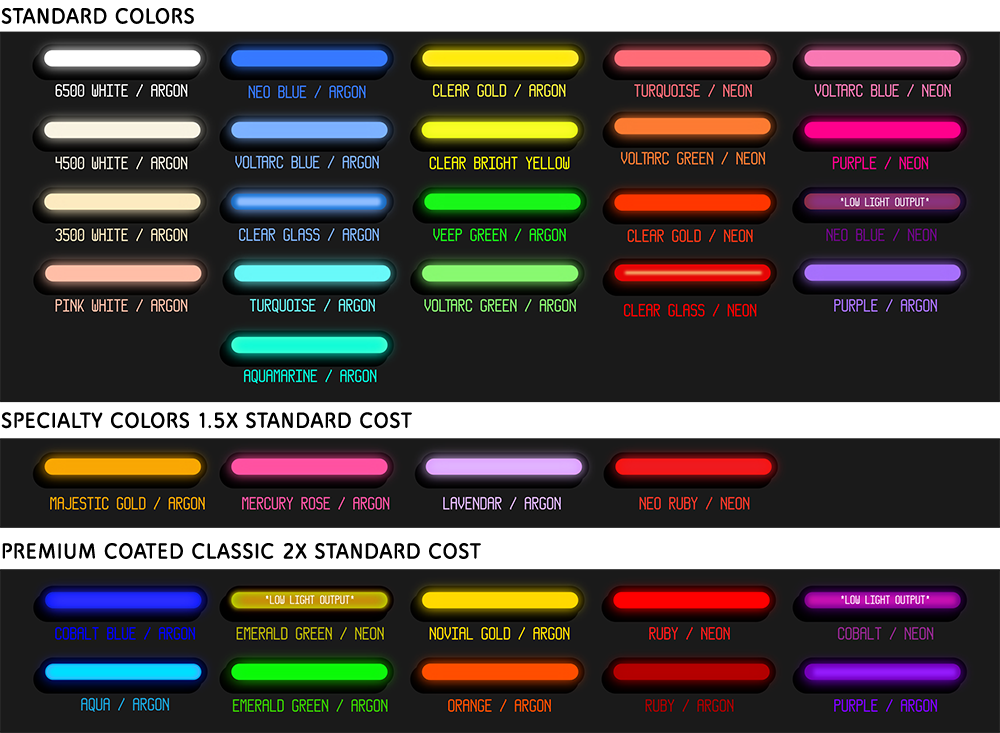 NEON BACKINGS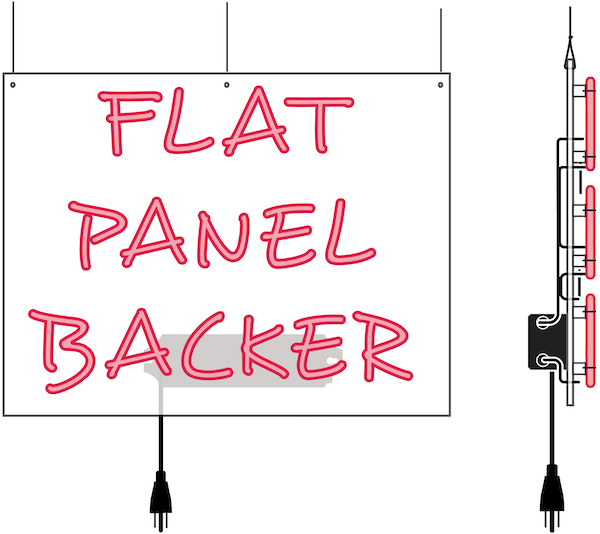 BASIC COST OPTION
Materials: Acrylic, Sintra, Aluminum Composite (Dibond).
Wood products can be used only for props & temporary signs.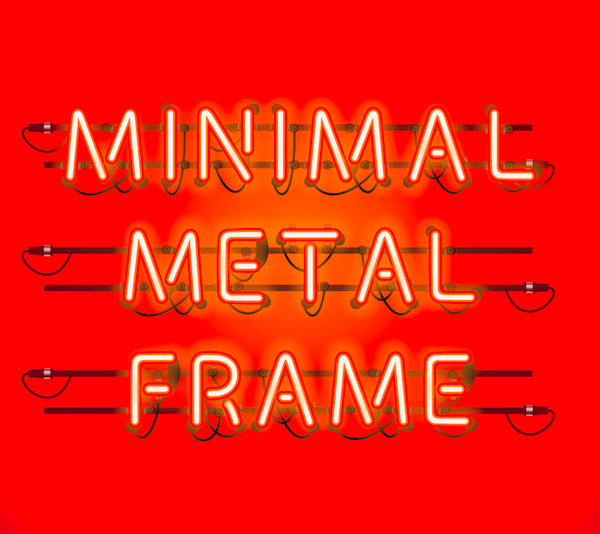 HIGHER COST OPTION
Materials: Minimal Steel Metal Strap & light gauge Steel Tubing.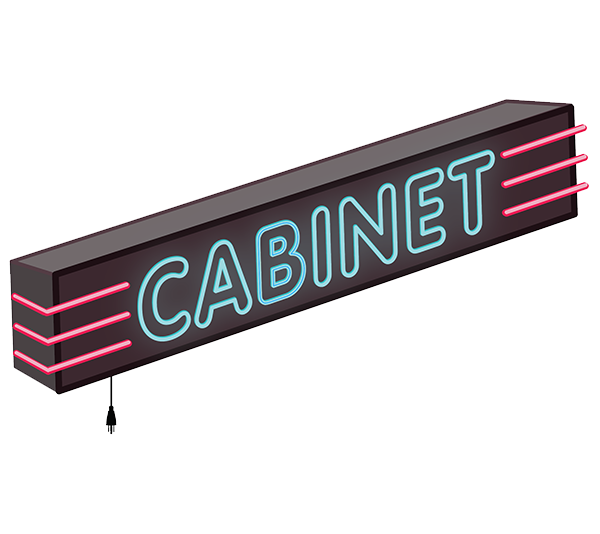 PREMIUM COST OPTION
Materials: Sheet Metal, Sheet Aluminum (raw), Sheet Aluminum (Pre-Painted).
Wood products and Dibond (Aluminum Composite) with wood framing can be used only for props & temporary signs.
NEON HANGING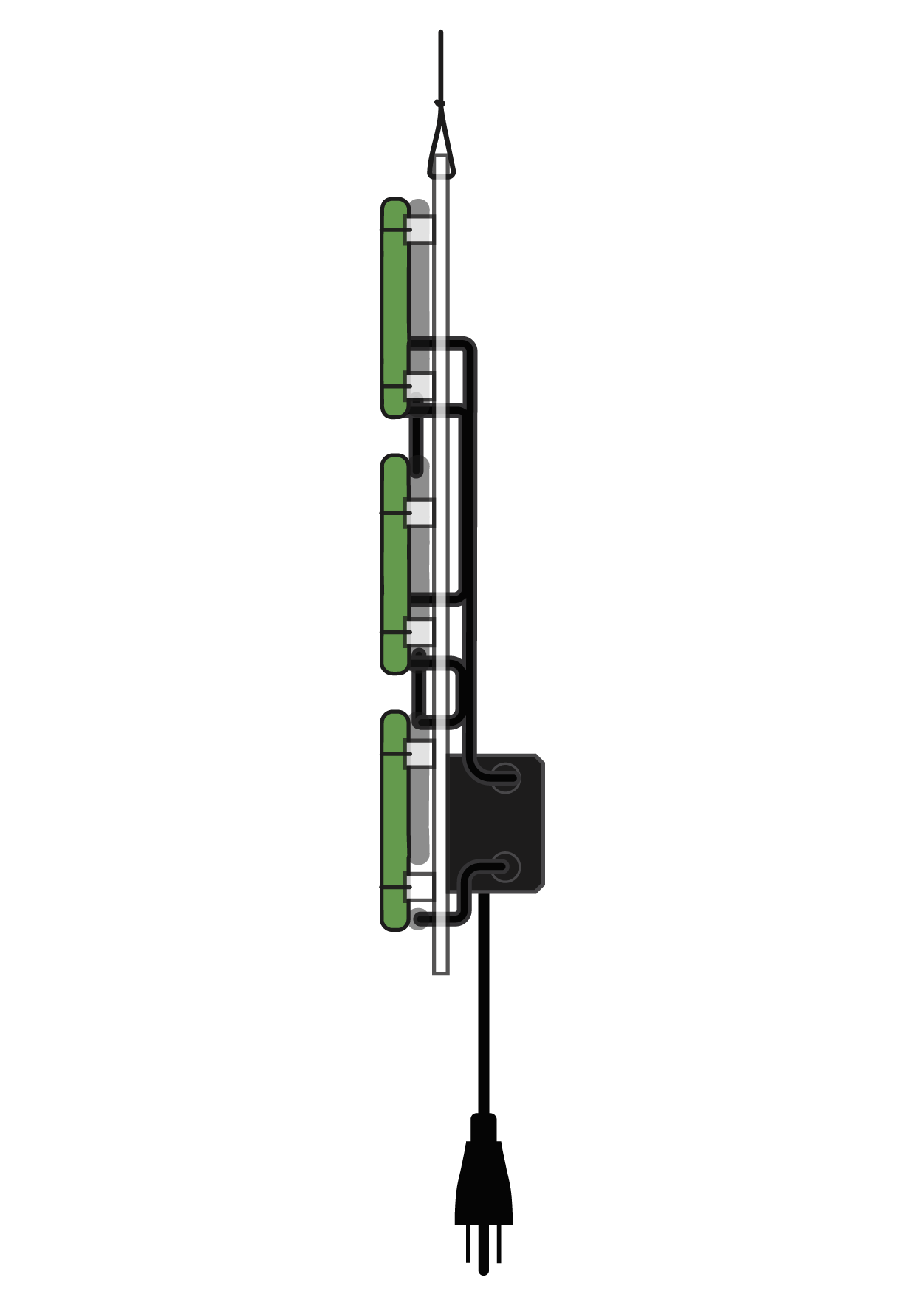 Hang from Above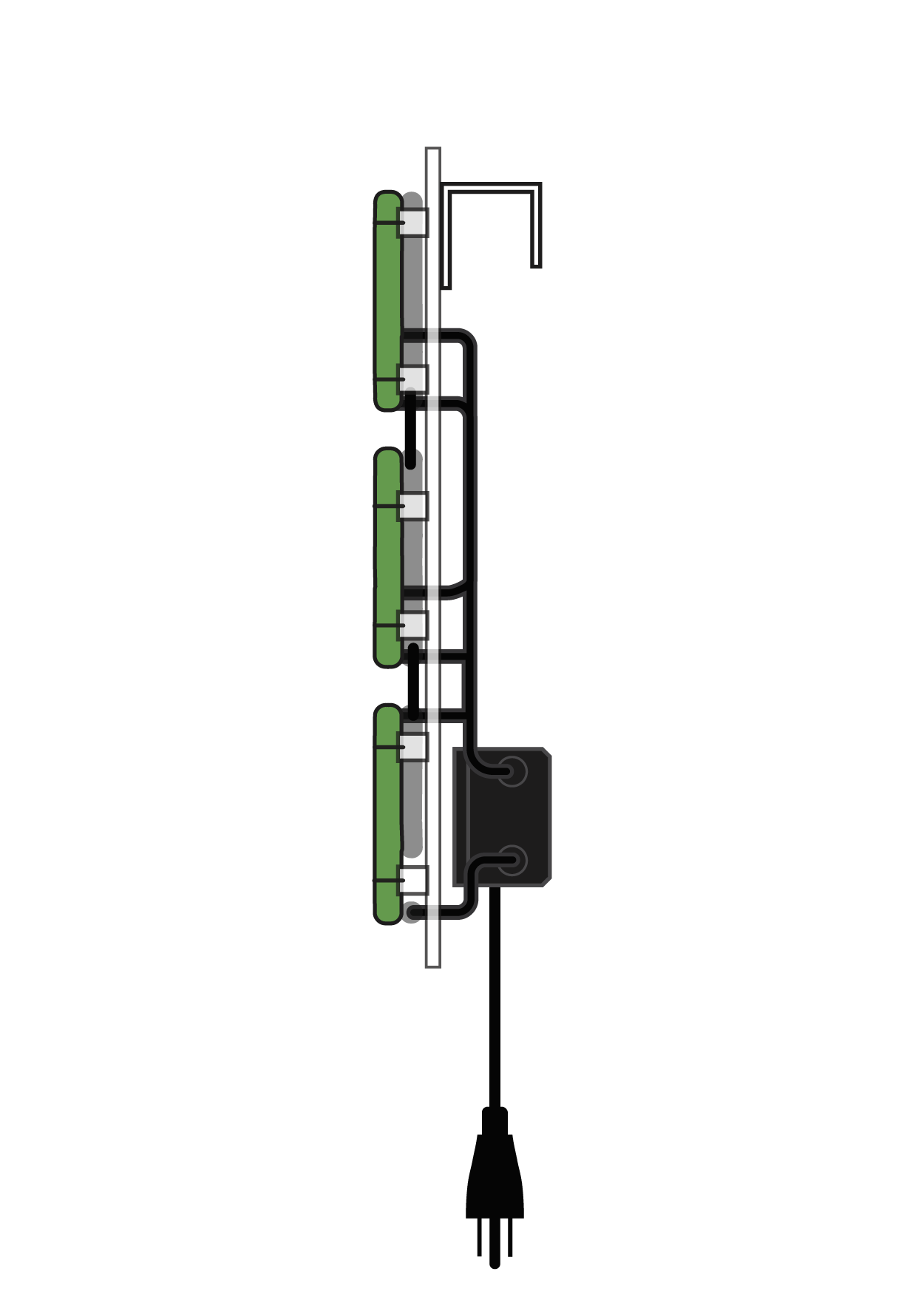 Offset Wall Mount
NEON ELECTRODES

DOUBLE BACK - STANDARD

RIGHT ANGLE - ADDITIONAL COST

STRAIGHT
ANIMATION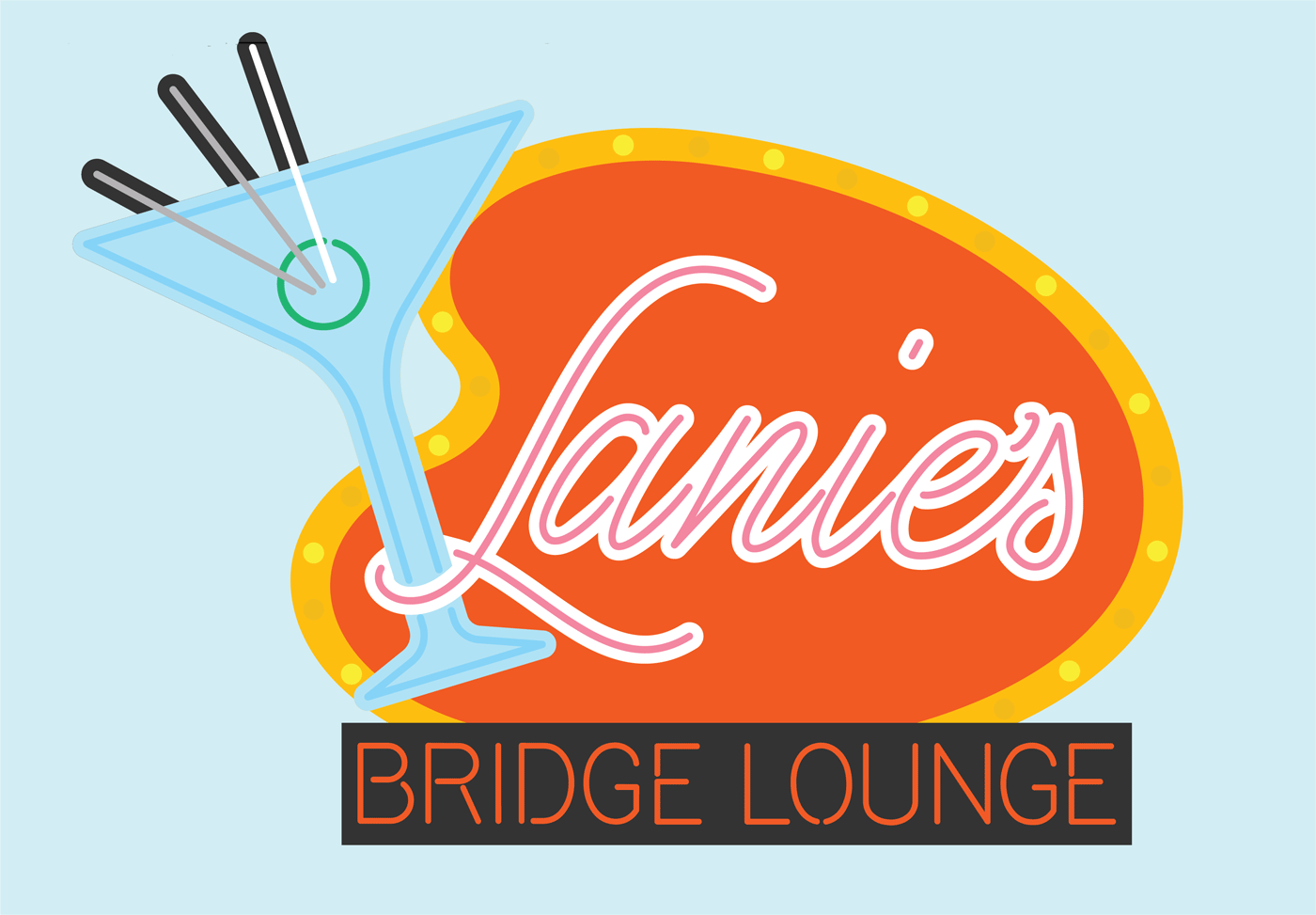 PAINT FINISH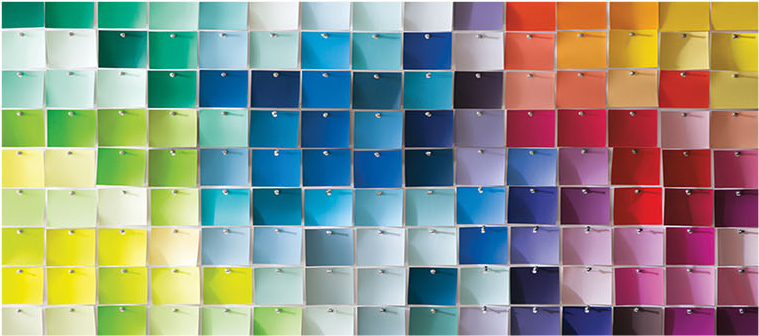 CUSTOM PAINT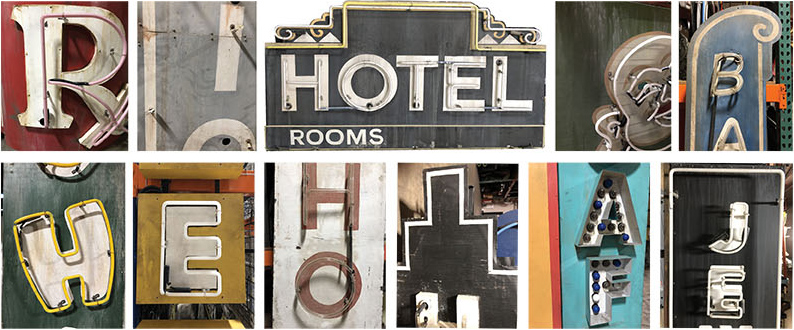 SCENIC KNOCKDOWN

FULL SCENIC AGING
CRATES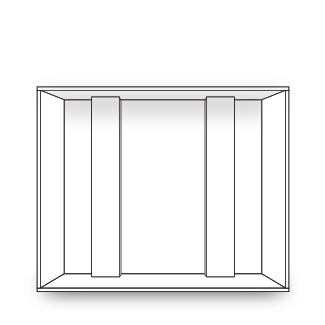 Basic Wood box w/ no foam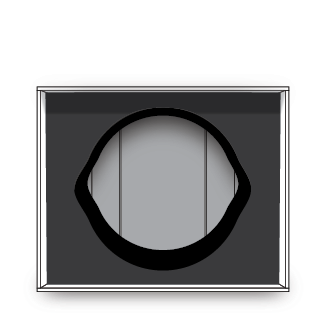 Basic wood box with Foam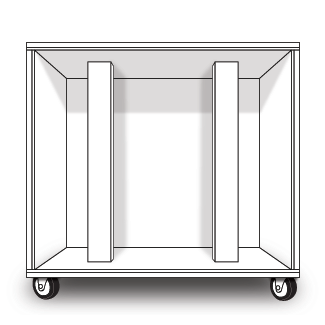 Large Rolling Storage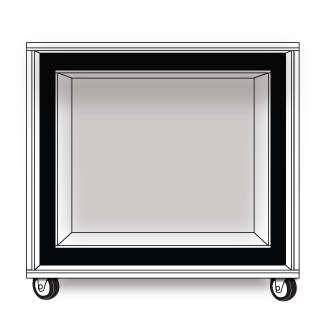 Large Rolling Shipping
READY TO BUILD SOMETHING AMAZING?
Need help with your design or is it ready to go? We'll help you get started no matter what stage you are in your design process.